I'm still working on my post-Metallica post, it's been interrupted by the fact I screamed so much that I've given myself a lovely touch of bronchitis and have been in a semi-coma over the weekend.

*

I received my gift certificate and award for John the Revelator winning at the Farscape con today *bouncebounce*, now I just have to figure out how to use the certificate with Creations crappy shopping cart.

*

This is my final week at the temp job and I find that I'm going to miss working there because I have a pretty decent supervisor (she teased me about being worn out on Friday since she'd known I'd gone the concert).

*

Every time I talk to HD I'm shocked at how much his voice is changing and deepening. My baby boy is turning into a man and it sorta scares me, but at the same time I can see that he's turning into a Good Man. Someone that my dad would be damn proud of... I know I am.

I played around with a photo of HD and October trying to make it look like a painting, but it's close enough to the actual photo that I just want to show how gorgeous these two are together. You can really see that HD loves his new little sister.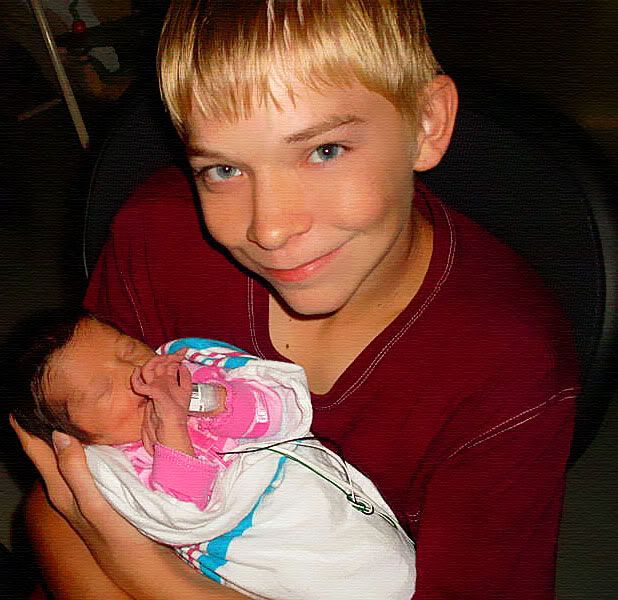 Originally posted at http://kazbaby.dreamwidth.org/756335.html. You can comment there using OpenID.|
comments