The Rules:
1. Answer each of the questions below using the Flickr Search engine.
2. Choose a photo from the first three pages.
3. Copy the URL of your favorite photo into this site:
http://bighugelabs.com/flickr/mosaic.php
4. Share!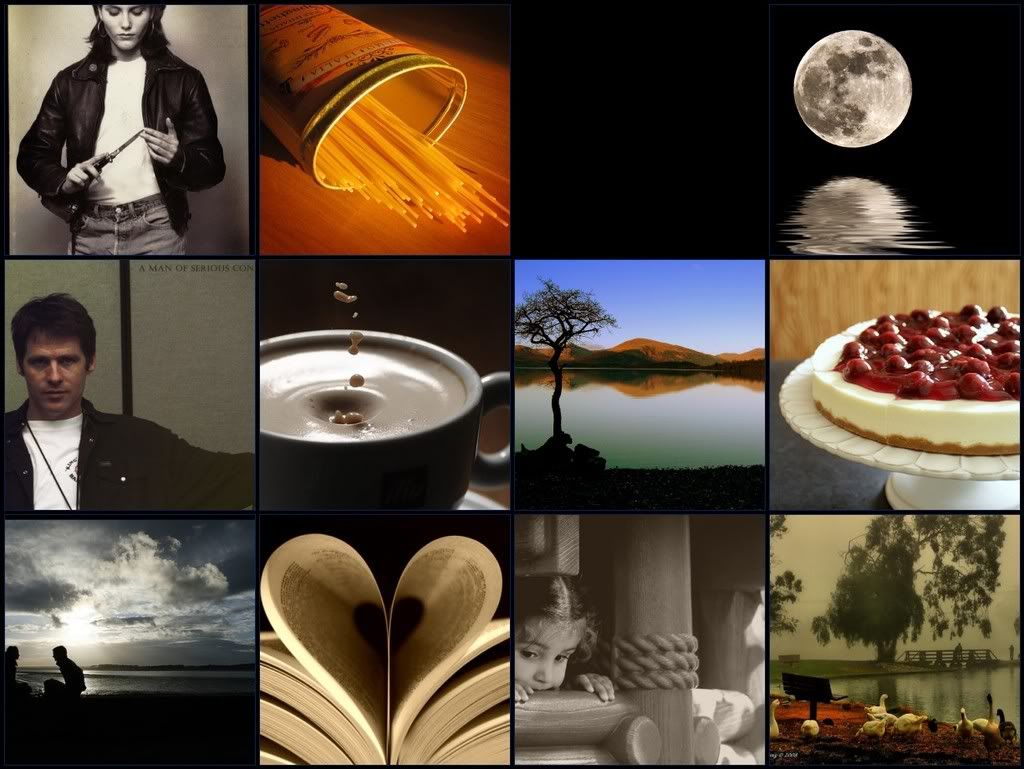 (1) Name: Shannon
Shannon Fischer
(2) Favorite food: Spaghetti
Spaghetti
(3) Home town: (this is blank because I do not have, in my definition, a home town.)
(4) Favorite color: Black
The moon above a lake of digital water
(5) Celebrity crush: Ben Browder
(6) Favorite drink: Coffee
Coffee has two virtues: it is wet and warm.
(7) Dream vacation: Scotland
Serenity on Loch Lomond
(8) Favorite dessert: Cherry Cheesecake
Red Cherry Cheesecake
(9) What I want to be when I grow up: loved
Friends silhouetted
(10) What I love most in the world: books
I Love Books
(11) A word that describes me: curious
Somewhere Over The Rainbow
(12) My username: Flickr doesn't have anything for 'kazbaby' but this is something I found searching 'Kaz'.
Some Fog, Some Geese, Some Silence :)