One of them being my photo album and it has a picture of my great-grandma. I scanned it tonight and figured I'd post it just for the heck of it. My dad thought I looked a bit like her. (of course he also said I looked like Rita Heyworth *shakes head 'no'*)

Dad used to tell us that every Sunday they'd all go over to her house and everyone would cook a big meal and she always made sure that dad had beans and cornbread because those were his favorites. Then afterward Ma (dad's mom) would help great-grandma wash her hair -because the length was past her feet and they had to do it in a rain-barrel out in the back of the house. I have no clue how old she is here but I know that when she died, she was like 98 and my dad was 9 or 10 at the time.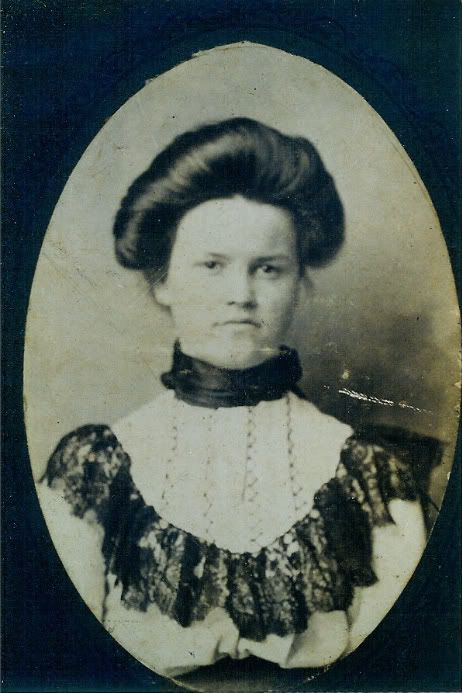 (I was 22 in this photo. it was done in one of those mall photo booths and enlarged.)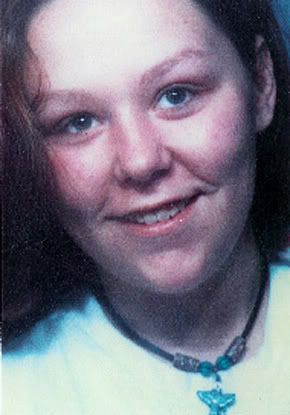 edited to add an old photo of me for comparison.