Courtesy of Helene and the Ben Browder Portal (you all really should check out the excellent gallery and interviews from Comic Con over there)

(behind the cut for size and sheer awesomeness) I bring you a most excellent copy of THE KISS.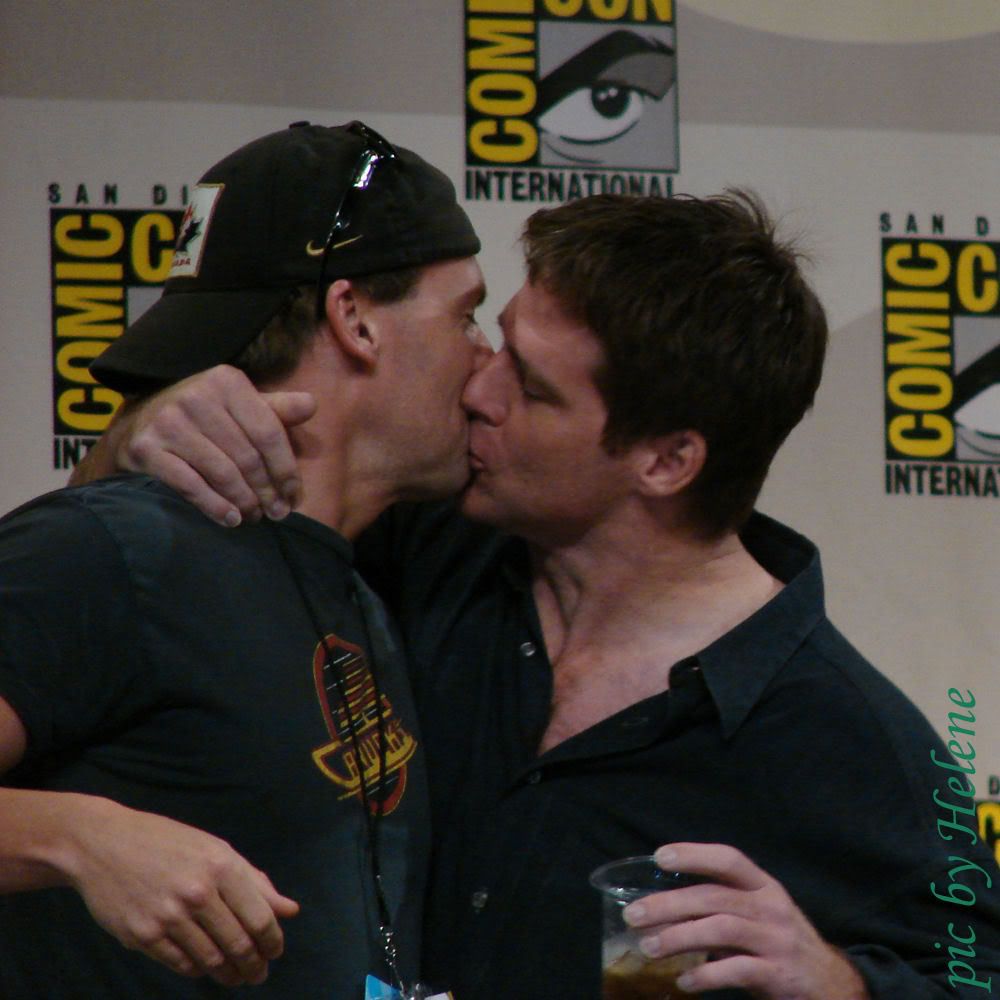 it's now my desktop image. i will never get anything done.

ETA: Here are some links regarding this whole happy fest.

- Details of how The Kiss came about.

- Video clip of Stargate: Continuum panel.

- Drawing based on The Kiss.