Happy Saturday! Today has actually been a bit on the quiet side since the loud ones are gone to a birthday party. Thank god since I've only had three hours sleeping due to reading more
ivorygates fic. (woman needs a warning label)

Looking over at Karlsweb's art gallery I stumbled across one of the first pieces of Farscape fanart I'd found when I was first really getting into the show. The artist Sean is amazing as you can see and you all should really check out the rest of his artwork, along with the other kickass artists over there.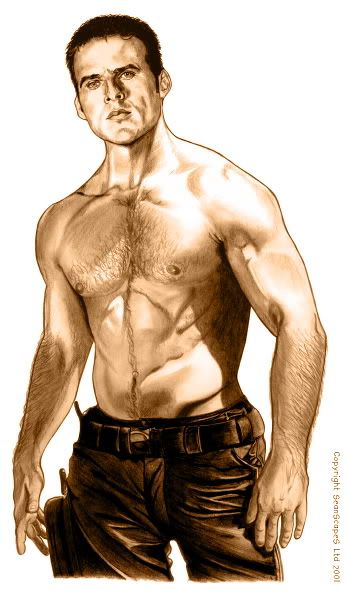 Dear God in heaven, why couldn't they have had one shot of John like this in the show and not have a damn dead weasel stuck to his face?