Two new pictures from Continuum, only one has Cameron in it. The other is Ba'al and damn... he's looking good!

Spoilers, of course.

Ba'al if you'd be so kind as to help Cameron with clothing choices? At least let him borrow that sleeveless number.



click on the thumbnail to enlarge.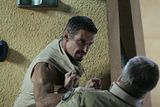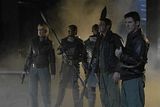 eta: Whoa! Just noticed that in the photo of Ba'al that the person he's fighting is O'Neill! Wicked cool!