Now I have about 40 pictures done, mostly Ben, a couple Claudia and that freaky ass looking Ori. But yousendit is being a bitch and I still can't get on my server to upload the zip file. I'll post the link in another post when one of these will let me.

ETA: I was going to do a seperate post, but since LJ seems dead today... Here are the Crusade Screencaps.



But here's some more for now. A teaser since the only way you don't know about the towel is if you're dead.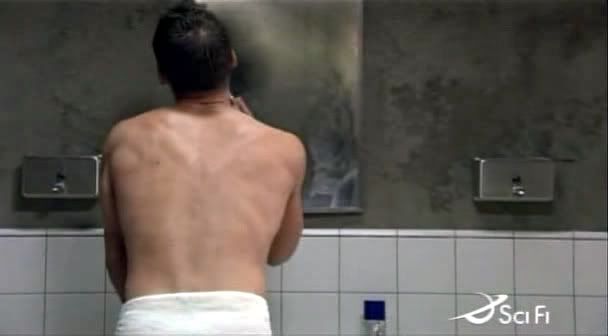 Nothing witty to say here, just I love the way his shoulders and back look. *vbg*
He won't quit grabbing my ass!
Did Vala just fart?
Bitch, you better back off from John...I mean Daniel.
*practices 'deep in thought' look.*
Well, they do say that couples start to look alike.