I've been working on a little project off and on the last few weeks. If any of you recall, here while back there was a lovely picture of John Crichton in the tvguide, but no one has that particular photo anywhere of really high quality.

So I've been playing a bit. *bg*

Don't worry, I've been behaving myself. But I will say it's VERY distracting to erase between his legs. *snicker* To give you a reminder, this is the original picture:




I started out with one approach, but I had a bit of difficulty finding the right angles and lighting to match things up well. So I tried to make the entire thing b/w and go from there. Eh, this is the result of stage one:




Now for stage two, I decided to follow a tutorial on how to colorize b/w photos, and I'm very happy with the results so far: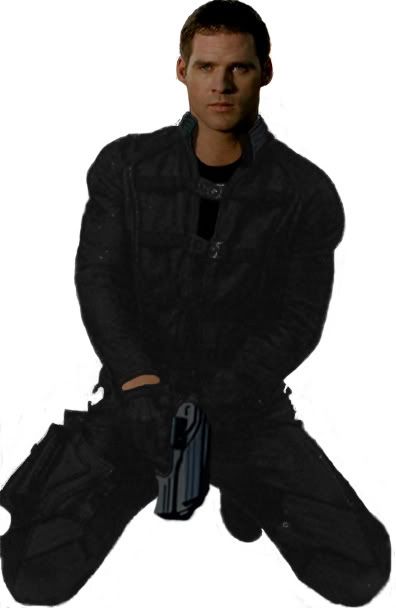 I know I have a bit of work left, such as bringing up the 'vibrancy' of his leathers and gloved hand. At this point I'm going to step back from it for a few days, so I can see it from a fresh approach and come up with a solution.