LJ has a tad different look when I posted this. *looks around* I don't like it. But I guess I'm stuck with it. LOL

Went car shopping today, I may be buying a Dodge Caravan. That's scary. Me, with a mini-van of my own. EEP! But it's the only thing in the lot that doesn't have a potential big problem that we can see, and it's got A/C! No more sweating my ass off on my way to work. *throws confetti*

Going out like that totally threw me out of my cleaning mood unfortunately, so I started looking for pics of different landscapes and I ended up on a site that had pics of Scotland. I downloaded a bunch of them and then got the idea for a wallpaper using one of the photos. It was originally not going to be Farscape oriented, but it ended up that way.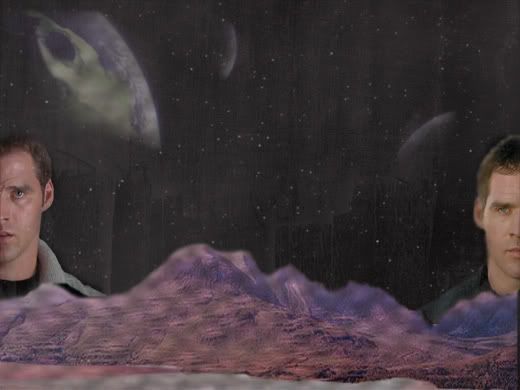 Hey..anyone interested in helping me write a romance novel? I was told I should write one. *snerk* There needs to be more throbbing members out there you know.